// Reading Time:
< 1
minute
Pearly is an intriguing, compact standalone first person puzzle game developed with Unreal Engine 4, for Mapcore's 2018 Door Challenge. This was also my first attempt to create a solo 3D project!
The creation process leveraged multiple tools, including Unreal Engine 4 for the core development, Adobe Photoshop for development textures, Adobe Audition for sound design (using a mix of personal and public domain samples), and Bosca Ceoil for supplementary sound effects.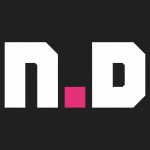 Some thoughts…
Engaging in this challenge was a truly rewarding experience. The opportunity to craft a level for such a task is something I deeply relish and plan to embrace more frequently. There's a distinct pleasure in bringing to life a small, self-contained piece; I feel as though I was able to cram an atmospheric, immersive world into that densely interwoven space.
While my creation might have extended slightly beyond the challenge's initial scope, I consider all of it valuable experience. It served as a practical playground to test out certain ideas and features I intend to incorporate into future projects. I also very quickly learned how much work UI and interfaces can be to implement (not something to leave until the end)!
If you'd like to play Pearly for yourself, then head on over to itch.io…