Professional Game And Level Designer
I'm Sean Noonan, a UK-based game and level designer with over a decade of professional experience in design. Currently, I am lead designer on SENTRY with Fireblade Software, a small independent game developer.
Most recently, I was lead level designer at Splash Damage, where I worked on the turn-based tactics game, Gears Tactics. I was responsible for driving the level design vision and directing the level design team. Together we built a single player campaign with a mix of scripted and procedurally generated content. The results were really quite good!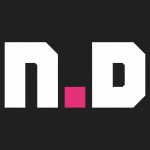 Previously I was a senior designer at Foundry 42 (Cloud Imperium Games), where I was responsible for the game and level design of Star Marine, the competitive multiplayer component of Star Citizen. I was also the level architect for the on-foot segments of the Squadron 42 campaign vertical slice.
Earlier in my career I held design positions at Ubisoft Montreal, Ruffian Games (now Rockstar Dundee) and Midway Studios – Newcastle. At these companies I mostly specialised in open world titles such as Far Cry Primal, Far Cry 4, and Watch_Dogs. More titles and further details can be found in my portfolio.
Independent Developer And Artist
Outside my professional position in the games industry, I maintain an active presence in the indie games scene. In my free time, I build small, personal projects for PC, mobile, and web. With these free time projects, I wear a lot of hats, often creating every aspect of the game; from code to art to audio (though I tend to leave musical composition to the experts). In contrast to my professional work, my independent efforts are typically low poly or pixel-heavy games reminiscent of those that originally drew me to the medium in the early 1990s.
Within the indie space, I am probably most known for releasing The Super 1-1 Challenge, a colourful, first-person shooter that pays homage to the great Super Mario Bros.
My first full indie release was the pixel art platformer, Jack B. Nimble for PC, Mac, and iOS. You can look back at the development of Jack B. Nimble by visiting the game's YouTube development blog.
At present, I am hard at work on a number of small projects. The first of which being "ND1" (working title), a first-person narrative exploration game set in the trenches of the first world war. I am also working on "Ident", a short immersive-sim action puzzle game set in an oppressive dystopia. More on those soon!
At present, I am hard at work on a number of small projects. I will have more to share about those soon!
If you'd like to contact me for work opportunities, commissions, (or to tell me how much you enjoyed Jack B. Nimble and wish I'd bring it back), then do not hesitate to contact me here.
Thanks for stopping by!