// Reading Time:
2
minutes
I wouldn't say 2022 was my favourite year in recent memory, but I feel like it ended up being rather productive. Here's a wrap up video montage highlighting some of my achievements over those last 12 months.
This was actually an exercise to prove to myself that I wasn't as lazy and as unproductive as I perhaps felt throughout December. Looking back at this, I feel like I've been a little harsh on myself. There's a bunch of game development work in there! But honestly, what's probably the most interesting aspect is how it's all been achieved through collaboration. I'd like to spend a minute highlighting some of my collaborators now.
func_podcast
First up, I started a game and level design podcast with my pal, Bradley Toliver. We talk about game design process and struggles, level design techniques and discuss various game development hurdles. Bradley is a Source modder looking to release his first big Half-Life 2 mod, "Inhuman", and get his first break in the game industry.
SENTRY
Secondly, this year, I revealed SENTRY, the project that I'm working on with Fireblade Software. It's a sci-fi action-defence first-person shooter where you defend your ship from a relentless alien threat.
SENTRY is currently my full time paid project and where I'm spending most of my daylight hours. I'm doing everything I can to push this to be more than just another boomer shooter. I'm so excited to share more! You can find out more about SENTRY and wishlist the game on Steam.
The Interval
Thirdly, I worked on The Interval as an entry in Reload Magazine's first game jam. It's a short, time-hopping retro FPS with a more than a couple of little references to Metal Gear Solid and Timesplitters.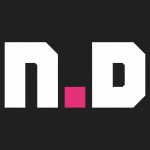 For this jam I worked with a small team…
The game was received well, and we won the jam too! You can download the jam entry on itch.io.
I'd really like to go back and finish that sometime…
The Super 1-1 Challenge
And finally, I revealed that I'm in the process of remastering my first person Mario experiment, The Super 1-1 Challenge. Originally, The Super 1-1 Challenge was a short jam game, made for the Mapcore Discord challenge. The result of this was a hastily-made working prototype that was rather rough around the edges. So I'm planning on polishing it up with tech help from my pal, Hristo Enchev.
You can keep up with progress on the game's itch.io page.
Closing thoughts…
Thanks for supporting me throughout 2022. Every comment, like, retweet, subscription is noted. It means the world to me when people enjoy my work, and I hope I can continue to deliver games and experiences that entertain for years to come.
I hope 2023 will be just as productive!