Streets of Rage
Ruffian Games (Rockstar Dundee) | Lead Level Designer
A little background…
Following the cancellation of Codename: Kingdoms, Ruffian began working on a number of projects, one of which was a pitch to Sega to create a new Streets of Rage title, known internally as Streets of Rage Reborn.
I was a massive fan of the original games, and being given the chance to bring back such a well-loved franchise was like a dream come true. My responsibilities quickly expanded and I found myself in charge of creating a pitch package to present to Sega.
The Pitch
The pitch consisted of a high level design document and was accompanied by a pitch deck. The pitch outlined the proposed game and design pillars as well as a character and environment overviews. I created several mood boards to help sell the mood and illustrate the planned biomes.

The deck contained production plans and budgetary information along with a video of the prototype in action. This was presented directly to Sega by Ruffian's Creative Director, Studio Head, and myself.
The Prototype
I worked very closely with the art team, providing a number of level blockouts and reference sheets. These materials aided art direction in creating concepts and paintovers for a playable-visual prototype.
Initially the prototype was a first person brawler, but during development the perspective was switched to a more typical elevated third person view. To facilitate the new perspective, I assisted programmers with scripting and tuning a new spline-based camera that was influenced by player position and movement. The new camera system was tied to the level design metrics as part of the level prototype.
Additionally, I worked with animators and artists to create two cinematics to introduce and bookend gameplay as a means to illustrate final intended production value.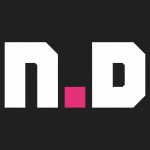 Using experience gained from work on Codename: Kingdoms, the Streets of Rage prototype was built in CryEngine 3. This prototype was created in less than 6 weeks by a small, but dedicated team.
Responsibilities
Establishing gameplay pillars and leading the vision of the project
Responsible for pitch material from concept to playable prototype
Designing combat spaces and scripting set pieces within CryEngine 3
Collaborating with the combat designer to script AI behaviours and wave logic
Though my company role was officially lead level designer, the project was very much under my supervision, and I was responsible for creating the pitch document as well as the formation and direction of the prototyping team.
Cancellation
Unfortunately, Sega cancelled the project before reaching the necessary stage gate to properly fund production, but not before a significant amount of pre-production was completed, as well as the initial prototype that spawned the project in the first place.
"SEGA Reborn"
In late 2020 Sega revealed that they had previously worked with a number of teams and studios to reboot several of their dormant properties as part of a SEGA Reborn series.
Ruffian's Streets of Rage project was intended to be a part of this "Reborn" initiative and was cancelled along with the other titles within the series.
One of these titles, the cancelled prototype of Golden Axe Reborn, saw a limited release on October 18th 2020 on Steam.