Kinect Star Wars
Ruffian Games (Rockstar Dundee) | Level Designer
A little background…
From 2010 onwards, Ruffian Games began work-for-hire on a number of contract projects, one of which was Kinect Star Wars, a compilation of motion-controlled games using Microsoft's Kinect camera.
This was a short-term contract working with the Texas-based Terminal Reality, where I was tasked with creating the bulk of the level design for the "Duels of Fate" game mode.
Release Date
3 April 2012
Platforms
Xbox 360 (Kinect)
Whilst I am admittedly less of a Star Wars fan than I was during my childhood (the release of the prequels saw to that), there was still a dark side of me that was excited to work within the Star Wars license. Although the game was aimed at a much younger and casual audience than myself, it was still rewarding to offer an authentic experience within the Star Wars universe.
Responsibilities
Sole in-house level designer for the "Duels of Fate" game mode
Designing environments and scripting ambient set pieces for combat backdrops
Responding to playtest and client feedback
Delivering content to specification in a tight time frame
Kinect Star Wars was challenging project; it was my first time using a text-based scripting language, and I had to learn a new engine/toolset within a tight time frame. By the end of the project, I had set-dressed and scripted all but one of the levels for Ruffian's "Duels of Fate" game mode. This was also my first time using motion controls; something that took some getting used to, especially where testing was concerned.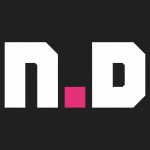 To this day, I have not played the now infamous "Galactic Dance Off" mode.