Watch_Dogs
Ubisoft Montreal | Level Designer
A little background…
Watch_Dogs was my first released work at Ubisoft Montreal. Working in such a huge team was an interesting change from my prior experience in a small, prototyping team at Ruffian Games.
Despite the team size, I still maintained a good number of cross-discipline relationships and collaborated regularly; especially within environment art and narrative teams. Through these pooled resources, I was able to ensure fine detail across story and visuals without a sacrifice to gameplay.
Release Date
27 May 2014
Platforms
PC, PlayStation 4, Xbox One, WiiU, PlayStation 3, Xbox 360
This was my third open world game, so I was already savvy with many of the design challenges and complications involved with open world level and mission design. I applied this background knowledge to quickly establish a vision for my content and was able to quickly prototype and iterate to successfully produce high-quality results.
Responsibilities
Full mission and level design for multiple pivotal moments of the game's narrative from concept to final
Responsible for design of two major areas of the game world; one of which featured in multiplayer
Championed side content with design structure and initial implementation
Level audits and refactoring of junior designer content
Extensive use of Ubisoft's proprietary engine, "Disrupt" and in-house visual scripting tool, "Domino"
I was involved in mission and level design from concept through to release-quality content. I primarily worked on mid-game missions, but also offered support for the penultimate act of the game.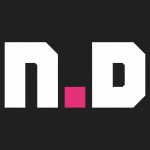 Besides level building and scripting mission content, I was additionally responsible for a number of support tasks during the closing of the game, such as the distribution of crafting items across the campaign and providing scripting assistance for other missions.
Missions
"Collateral"
"A Risky Bid"
"Thanks For The Tip"
"Hold On, Kiddo"
"One Foot In The Grave"
"Stare Into The Abyss"
"No Turning Back"
All "Criminal Convoy" missions
Watch_Dogs broke Ubisoft's company record of first day sales and went on to become the fastest-selling new IP in video game history, selling 4 million copies in its first week. As of December 31, 2014, Watch_Dogs has shipped over 10 million copies.