Codename: Kingdoms
Ruffian Games (Rockstar Dundee) | Lead Level Designer
A little background…
"Codename: Kingdoms", was a first person brawler set in ancient Rome. This was the second project that I worked on at Ruffian Games. At the time, the game was being developed by Crytek Budapest and published by Microsoft. Ruffian were contracted to prototype and explore multiplayer within the title.
I lead a small team of level designers to each create a level in order to showcase a number of game modes as part of our multiplayer milestone. The goal was to create multiplayer maps with approximately 90% reuse of existing assets from the single player campaign whilst maintaining a unique look between maps.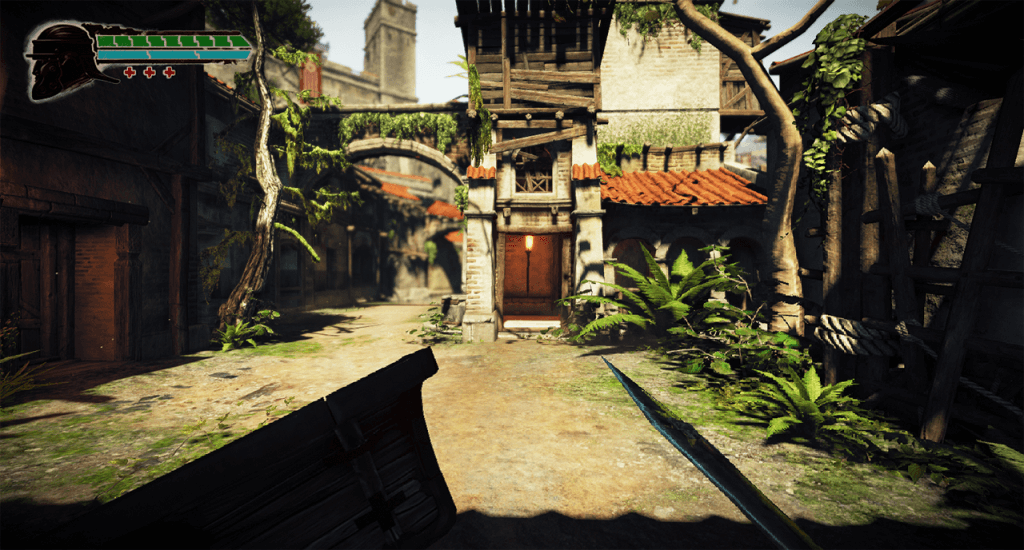 This being my first time in a leadership role, I chose to lead by example and worked in staggered development phases. I started the process by building a prototype level to set the desired quality bar and define metrics for the project. Once the prototype was completed, I coached and mentored level designers to match or exceed the quality of the prototype.
Responsibilities
Leading a team of level designers to create multiplayer arenas supporting multiple game modes
Working closely with artists to achieve scripted in-engine cutscenes and set pieces
Designing and scripting a single player campaign prototype
Point of contact for engine and technology troubleshooting
As well as leading the multiplayer level design, I worked with several artists to create a campaign pitch for a proposed expansion or downloadable content pack. I designed and implemented a small prototype illustrating an alternate setting for the game (Egypt), along with some new mechanics.
Before the project was shelved, I had worked on a handful of multiplayer levels in various stages of completion; these ranged from blockout layouts to dressed, fully textured levels. The Egypt campaign prototype was one of the last levels to be worked on, and was in development for roughly 6 weeks.
Codename: Kingdoms ultimately went through a number of studios and design direction changes. It was eventually released as a third person action title for Xbox One, under the title, "Ryse: Son of Rome".