Crackdown 2
Ruffian Games (Rockstar Dundee) | Designer
A little background…
Shortly before the closure of Midway I joined a number of ex-Wheelman designers at then-startup, Ruffian Games, to work on Crackdown 2. Rather than being responsible solely for missions, I assumed the mantle of "designer" and worked in a more general design capacity.
Crackdown 2 was another open world title, but this time with a co-operative offering and a large focus on unscripted, emergent gameplay.
Release Date
6 July 2010
Platforms
Xbox 360
Responsibilities
Designing and implementing all campaign bosses and breach missions using proprietary tools
Ownership of Freak AI archetypes, behaviours and associated mission content
Managing and working in a feature team from prototyping through to end product
Collaborating closely with artists to achieve level designs required for bespoke gameplay
Building horde-style levels for a pre-existing open world environment within the Deluge DLC
My role as designer had me single-handedly designing the "Freak" faction, and all related content. Design consisted of documentation outlining AI archetypes, their movement abilities, attack behaviours and contextual reactions. This was achieved through a tight collaboration between myself and the programmers within the feature team. Maintaining a high level of communication to provide feedback was of vital importance. I also worked closely with concept art to maintain alignment between the Freak forms and their behaviours.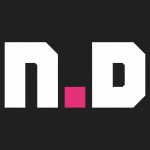 Missions
I designed and implemented each of the 9 "Freak Lair" locations and bosses, along with the 25 "Freak Breach" side missions. Due to engine/workflow limitations, designers were hands-off when it came to building the game world, so this content was built collaboratively.
I worked with the lead level designer to determine which of Crackdown's original iconic locations would be used for the main encounters and scouted the game world for secondary missions and supporting content. I then provided the art team with annotated screenshots from the first Crackdown, top down map layouts and written encounter specs for the team to follow when building the levels.
Crackdown 2 was a huge personal achievement, as it had me ship a full AAA project from concept to box product in just over a year, with a really tight, small team. It was also an introduction to working with a proprietary toolset.
Following the game's release, I was also responsible for the balance and structure of Freak enemy waves and pacing within the Deluge DLC game mode.