Wheelman
Midway Studios – Newcastle | Mission Designer
A little background…
My first professional design role in the games industry was at Midway Studios – Newcastle, where I cut my teeth on the open world, third-person action/driving title, "Wheelman".
Wheelman provided an interesting change from my modding experience, which until that point had been exclusively within the level design of multiplayer first person deathmatch. However, this modding background granted me knowledge of the Unreal Engine and its tools, thus allowing me to hit the ground running with this UE3-powered title.
Release Date
24 March 2009
Platforms
PC, Xbox 360, PlayStation 3
Responsibilities
Comprehensive use of Epic's Unreal Engine 3 and it's Kismet visual scripting language
Scripting and level design for vehicular and on foot action set pieces
Designing cinematic gameplay around core mechanics and player abilities within an open world
Responsible for the design and scripting of the Xbox Live/PSN Wheelman demo
My role as a mission designer had me scripting mission logic in Kismet and utilising pre-existing locations within the open world for entity and trigger placement. I also created several combat arenas via generous reuse and reconfiguring of art assets in order to support boss battles. Outside of missions, I was also tasked with scripting a number of mission-specific game systems as well as many in-engine cinematics.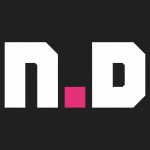 Missions
"You Scratch My Back"
"Interviewing Felipe"
"Bringing It Home"
"The Big Distraction"
"Recover The Documents"
"Defeating Felipe"
I designed and implemented roughly a quarter of the game's story missions, with the majority of my contributions being early to mid-campaign, where I handled the design and implementation of a number of tutorials. Additionally, I created two of the late-game boss battles, and was also responsible for the design and scripting of the standalone Xbox Live/PSN demo.